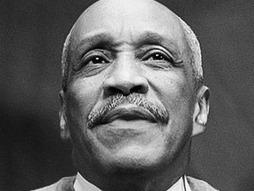 "Fifty-three years ago, James A. White Sr. joined the US Air Force. But as an African American man, he had to go to shocking lengths to find a place for his young family to live nearby. He tells this powerful story about the lived experience of "everyday racism" — and how it echoes today in the way he's had to teach his grandchildren to interact with police." – Ted.com
Blatant racism. Although others in this story may have tried to make it seem as if it had nothing to do with race, or there were just "no more vacancies", I know, they know and James White and his family knew that they received the "no's" they did because they were black. There is no way around it.
The story that James White shared is one that thousands, if not, millions of Black Americans experienced and still experience today. It seems a bit crazy, or completely "insane" as Mr. White puts it, but this is reality too many people.
In class we have talked a lot about how the history of the housing market in our country is deeply entrenched in racism. For years, Whites have had lots of "economic incentive" (based on the fact that houses were family's greatest investment at the time) to leave neighborhoods that Black people were moving into or simply not let them live there at all. The practice of "blockbusting" (Links to an external site.) was very common. You may also have situations like the one in Raisin In the Sun where groups claiming to help improve neighborhoods actually pay Black people not to move into the houses they've bought in all-White neighborhoods. The lengths (White) people went through truly were "insane."
What I found most fascinating about this video was his remarks on his family and conversations he has had with them about their own experiences. Firstly, I thought it was interesting that he had to point out in the beginning that none of his family members had served any jail time or had teen pregnancies and that they all were getting a good education. My first thought when hearing this was, "Great, but I wonder when Black people will be able to enter a conversation where they do not have to mention or prove at all that their family members have not had those problems." Why is it that White people never begin conversations about their families in that way? Well, I believe I know the answer, but when will American society understand this and want to change it?
I enjoyed the advice that he tells his grandchildren and admire the way in which he strives to live out his life. Although not having the "luxury to be angry," he takes his passion and dedicates himself to challenging racism wherever and whenever he sees it. I was inspired by his words as "systemic racism" often seems like an awfully large task to begin to analyze and eradicate and he made it sound like something anyone could do. He said if we elevate our "level of societal knowledge, awareness, and consciousness, we can truly begin to do this.
I believe these were Mr. White's words for saying that people need to awaken to the realities of systemic racism and the fact that this problem has not gone away (only taken other forms) in order to most effectively eradicate the issue. This was exactly what I read from Joe Feagin's book, "Structures of domination shape everyday existence, but an insightful understanding of these structures and their recurring contradictions can assist people in forcefully resisting racial oppression."
This is something we have discussed a lot in class and something I felt this man has said so eloquently in his TedTalk. I am excited to further "challenge the insanity" in my own life that for years I have been afraid of confronting.